#mobile auto repair
#
A re you stranded in a parking lot after an automotive break down? Would like your car repaired quickly without having to wait for and pay for a tow truck?
How about having your car repaired in your driveway while you stay inside and watch TV? Or maybe you're just tired of paying too much to your local dealership for routine maintenance.
My name is Giovany Negron (everyone calls me Gio) and I have been a professional mechanic in Orlando Florida for over 15 years. I have worked as an auto technician in some of Orlando's top automobile service centers and now I am a professional mobile auto repair mechanic ready to help you with all your automotive needs.
Call Me Right Now.
(321) 439-8143
Se Habla Espaсol
(We Speak Spanish)
Are You Having An Emergency Right Now?
If your car has broken down and you need an emergency repair, first move your car to a safe area, your safety is my number one concern. Then call me at 321-439-8143.
As a professional mobile auto repair mechanic, I can, in most cases, do all the repairs at your car's location. In other words, I can get you back on the road faster and for less money than having it towed to a repair shop.
About Mobile Automotive Repair.
Mobile automotive repair is becoming a popular choice for today's busy society. It's not just for emergency repairs.
People use mobile mechanics for repair work and for routine maintenance like oil-changes, air conditioning recharging, brake pad jobs, and more…
I Have Helped Hundreds Of People.
Here's What A Few Have To Say:
Gio Saved My Family's Vacation
After a fun day on vacation at Universal Studios I was pulling out of the park's parking lot with my wife and child in our mini-van. All of the sudden I lost power steering and had to pull into the parking lot of a restaurant. The car was virtually un-drivable.
Like anyone that knows nothing about cars, I looked under the hood and saw that a belt had torn and come off. It was night time and all the local repair shops were closed. I started thinking about the cost of a tow truck, a cab back to our hotel, then in the morning a cab to the repair shop, the cost of the repair, but most importantly, we were going to lose a day of our much needed vacation. This vacation was going to be a disaster unless a miracle happened.
Then, I called a friend that lives in Orland and he highly recommended Gio, so I gave him a call. I took a picture of the torn belt with my phone's camera and texted it to him. In a mere 30 minutes Gio showed up with the correct belt which he told me was called a serpentine belt. He made the repair quickly while my family did some shopping in a local gift shop.
When he was done Gio also gave the car a quick once over to make sure it was in good condition for our drive back to Atlanta. He spotted a lose part and tightened it. Talk about going the extra mile.
As he packed up his tools we talked about our families. He has a son the same age as mine. I see why my friend recommended him. He's a great guy.
Then he gave me the bill. I was expecting to be charged an arm and leg (which I would have gladly paid) but my jaw dropped when I saw how dirt cheap it was. The bill was actually less than what I had just spent on our family's dinner in the park. I happily paid it and we were back on the road as if nothing happened. Gio saved our vacation.
Although I only meet him that one time, I now consider him a life long friend.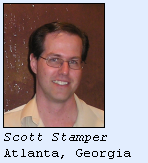 Gio Turned a Nightmare Automotive Emergency into a Nice Experience
Last year I was traveling up I-4 through Orlando, at night, with my three kids when my dashboard lights started going out and my car started sputtering. I barely made it to an exit before my car died and would not start again. Now I was stranded in the parking lot of an abandoned business building.
As a woman, being stranded at night in an unknown area is one of my worst fears. I had no idea what to do so I called my husband who was almost 300 miles away. My husband did a search on the internet and found several positive reviews about Gio. My husband called Gio and gave him my location.
It wasn't long before Gio, like a knight in shining armor, showed up. My husband told him how scared and panicked I was, so Gio brought along his wonderful wife Ana to keep me company. It was such a nice touch during a stressful situation.
After a few minutes, Gio told me my car's alternator was bad. He took it to a parts store down the road where they tested it to confirm it was bad. He picked up a new one and installed it. Gio finished in a flash and then my car ran like new again.
All in all, Gio turned a nightmare automotive emergency into a nice experience. I don't know what I would have done without him.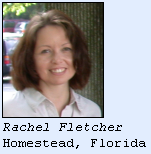 He's The Only Mechanic In Orlando I Trust
Anytime I take my truck to a brake shop for a simple brake job, I always wind up paying $500.00 because they tell me I need new calipers, new rotors and new everything else. Not knowing better I always pay.
Then I met Gio while he was doing a brake job on my neighbor's car in his driveway. So I talked to my neighbor and he told me that Gio does all his car's maintenance and repairs. My neighbor couldn't say enough good things about Gio.
The next week I called up Gio and he replaced my brake pads in my driveway while I stayed inside and read a book. I barely got through a chapter when Gio was done. He finished the brake job on my truck super fast!
Since then, Gio is my only mechanic, he's the only mechanic in Orlando I trust. But the best part is that he does all the work without me ever having to leave home.
The only problem I've ever had was when Gio installed a part that I had bought from a local auto store. It had a factory defect and later needed to be replaced. It wasn't his fault. But Gio, true to his word, came back, installed a replacement and he didn't even charge me a dime. He lived up to his guarantee and in my book that says volumes about a person's honesty.
Just as Gio was recommended to me, I highly recommend him to everyone I know. I wouldn't use anyone else.